March 20, 2017 –
When it comes to reducing operational costs, improving productivity, and managing other key performance measurements, many organizations want assistance from experts who understand their unique challenges and can help achieve their goals. But with so many products and vendors amid intensifying competition, where does one start? Here are a few important points to consider when searching for a trusted advisor.
Finding the Best Provider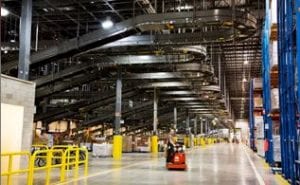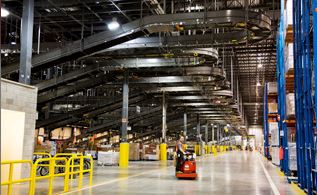 Look for a systems integrator who maintains a wealth of knowledge in product offerings, represents best-in-industry suppliers and will provide unbiased, customized solutions. This will ensure that they don't try to steer you in a direction or outcome that may not be optimal for your operation because that's what they offer.
For instance, if you choose a firm that specializes in only conveyor systems, then your solution will often magically revolve around conveyors. It's important to maintain a variety of potential solutions so you can choose the most cost-effective, efficient decision for your requirements. In other words, make sure the integrator represents many different products and technologies to assure yourself of an optimal outcome.
Ask the Important Questions
Once you find a suitable provider, ask them for a list of their core vendors. Best-of-breed suppliers align themselves with the strongest and most well-represented systems integrators in the industry.
Does the systems integrator have a proven track record backed by customer testimonials and referrals? Ask about site visits to see their systems in operation. Talk to their customers and ask questions like:
were the deliverables met within the agreed upon time frames?
did they dedicate the resources needed to manage the project from inception through final acceptance?
ultimately, did they deliver on what they promised and, even better, exceeded expectations?
Additionally, make sure that your systems integrator can service and support everything they sell. An ideal integrator will continue to work alongside you to ensure your operation continues to run smoothly through systems audits and support services.
Material handling systems integrators fulfill many roles; a distributor, a design engineer, a project manager and a service organization. But, their most important role is a trusted business partner. Both of you have a lot vested in the outcome and performance of the integrated systems solution. Choosing the right systems integrator from the start will not only ensure you with a successful system you can be proud of, but will present the opportunity to establish a lasting relationship for the future.