August 22, 2022 –
At Abel Womack, we understand that organizations are always looking for ways to reduce operating costs, run more efficiently, and improve operator comfort and safety. One relatively simple method is switching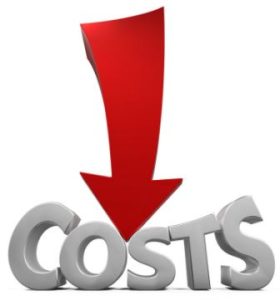 your propane fleet to an electric one. Did you know that financing an electric forklift can offer immediate payback on fuel costs in the first month?!
Here are some of the benefits of switching to an electric forklift:
Cost Savings: While the initial investment for electric forklifts is higher than propane, there's a reason why electric forklifts currently represent approximately 65% of the total forklift market. There are significant cost savings down the road especially given the increase in  fuel costs in addition to repair and maintenance expenses over the forklift's lifetime. Many organizations are switching to a fully electric fleet, given steep fossil fuels increases.
Here is a helpful calculator to determine your estimated cost savings by geographical location when you switch from propane to an electric forklift:

Operator Safety and Comfort: Electric forklifts give operators a healthy alternative to breathing in toxic propane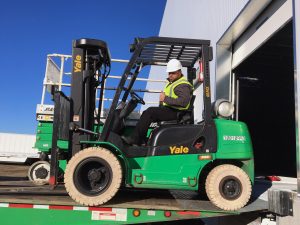 vapors all day, in addition to offering a more comfortable work environment overall. Electric forklifts boast quieter rides with fewer vibrations and lower temperatures than IC forklifts. The use of electric forklifts also can be a selling point in recruiting and retaining operators.
Reduced Lead Times: With supply chain challenges and increased lead times industry-wide, lead times for electric forklifts are significantly better than most of the other forklift offerings. While some other lead times are up to three years, electric forklifts are currently about half a year.
It's Electric so I will have to change batteries (the big Boogie Woogie): Technology has allowed operations running up to two shifts the ability to plug in intermittently throughout the day to keep conventional lead-acid batteries charged. Lithium-ion power systems can take things a step further by making a three-shift operation possible without swapping out batteries.
Suppose you run multiple shifts and are on the fence on whether you are a candidate for opportunity charging, battery changing, or lithium-ion. In that case, Abel Womack offers Power Study Tests to determine precisely what your operation requires so you can make the best investment decision for long-term cost savings. Please contact our specialists today for more information on transitioning to an electric fleet and all your material handling needs. Your propane forklift will see that it was for the best.