Check out the Blue Spot light, an innovative, durable, UL listed forklift light. Featuring universal mounting options, the Blue Spot Lights can be used on almost any lift truck or piece of industrial equipment. Its improved sturdy stainless construction lasts longer and is backed with a 12 month warranty. The Blue Spot warning light alerts pedestrians and other vehicles of forklifts approaching blind corners, cross aisles and exiting semi trailers.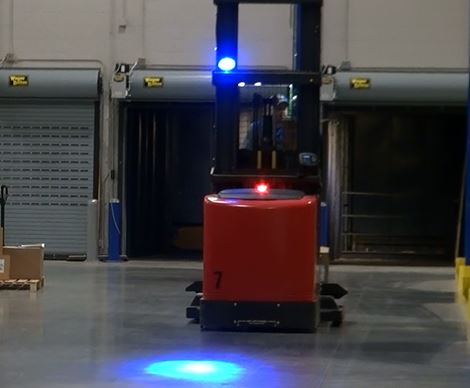 Whether oval, round or square, the LED light projects 16 to 24 feet in advance of the forklift to alert others of oncoming traffic, and lasts up to ten times longer than a standard incandescent light, saving money while reducing replacement light changes.
The Blue LED Spot light features include:
Stainless hardware
Metal case
Polycarbonate lens
Voltage 12-96 volts DC
Integrated cables-no harness required
Blue Light Kits
Easy to install and contain everything you need, including light, brackets, J-bolt, clamps, fuse, fuse block and installation cables.
Part Number: 939-10684/KIT $280.00
There also are several blue light models available, ranging in size, voltage and price.



Part Number: 939-09477 $276.94
Part Number: 939-10684 $160.26
Part Number: 939-10986 $212.69
Part Number: 939-11475 $67.24
Part Number: 939-11605 $189.45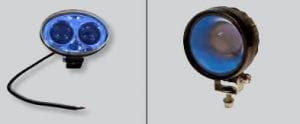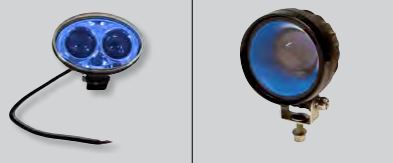 Contact us for more information on the Blue Spot light and kit today. 
800.554.2887 or PartsDept@abelwomack.com