September 21, 2020 –
Optimizing the use of the vertical cube needs to be a primary focus in both manufacturing facilities and distribution centers (DCs). Both have different needs and requirements for that valuable and often underutilized space, but how they capture and regain the vertical cube is similar.
Manufacturing facilities opportunities
If we look at a typical manufacturing facility, their equipment and process usually don't utilize the vertical cube as most of the operations are on the ground level. Couple this with the fact that manufacturing space is among the most expensive in the building, and you have a tremendous opportunity to maximize storage density and your ROI.
In manufacturing facilities, the vertical cube is utilized for:
raw material storage
office space
kitting operations
value-added activities
Distribution center opportunities
When we look at DCs, they typically do a better job of utilizing the vertical cube as a lot of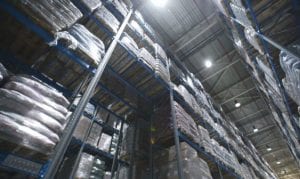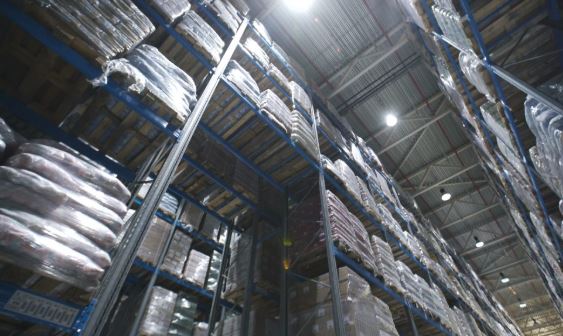 their product being stored is palletized loads on pallet racking. The areas of opportunity within DCs usually revolve around the small parts picking operation and the dock area.
Small parts picking (eaches, split case and case picking) in a DC is best handled by setting up pick modules. The pick modules allow the grouping of the small quantity picks in an area away from forklift traffic. Now, we can incorporate different equipment and processes here to take advantage of the vertical cube and realize tremendous gains in efficiency.
The vertical cube above the dock space is a great location for elevated conveyor, recirculation loops and sorters. Dock space is very valuable to DCs and any processes and equipment that can free up dock space are easily justifiable.
Take your pick
Whether it's a manufacturing environment or a DC, the products used to take advantage of the vertical cube could be the same:
Vertical Carousels (VC) – Kardex Remstar VCs are mechanized rotating shelves that are a true "Goods to Picker" solution delivering the product to the picker in a controlled, secure, and ergonomic manner. VCs are great for product in totes. With software and pick to light technology, we can set up a very efficient and productive kitting and/or parts picking operation.
Vertical Lift Modules (VLM) – Another "Goods to Picker" solution is Kardex Remstar VLMs. They're very popular because of their flexibility in that, unlike VCs that store the product on shelves, VLMs store a broad array of products on a tray that, when called for, get delivered to an access window for storing or picking. VLMs can go up to 98' tall and hold as much as 1,400 lbs. per tray.
Shelving-Supported Pick Modules – Create a two- or three-level high pick module to double or triple your shelving storage capacity.
Structural Mezzanines – Extend over the production area or your DC and use for office space, clean rooms, packaging and/or shipping operations.
Elevated Sorters and Recirculation loops – Elevating your sorter and/or recirculation loop above your dock area allows you to efficiently direct your product to the appropriate dock door without taking up valuable dock space.
Follow the rule
The new buzz word is "Optimize before you Automate" and that holds true with optimizing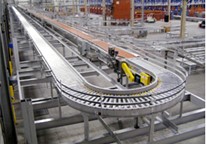 your cube as well. What that means is you want to optimize your operation and process through greater efficiencies before implementing the latest and greatest in automation. Most of the equipment listed above can have either robotics, autonomous mobile robots (AMRs), or both incorporated into their operation. But when taking advantage of the vertical cube, we still follow the rule: "Optimize your operation and process before you automate".
Sorting out solutions
What will you do with your newfound space? Expand production? Bring in new manufacturing equipment? Or buy yourself another five years in your DC before you need to expand? Whatever you do, cube utilization in your manufacturing facility or DC just makes good dollars and sense.
Do you need to get better utilization of your existing storage capacity? Let Abel Womack's team of experts works with you to determine which solution works best for your application and help develop the ROI. They're often very compelling.