May 20, 2019 –
When thinking about maintaining your warehouse, worker safety is the No. 1 priority. The next several items of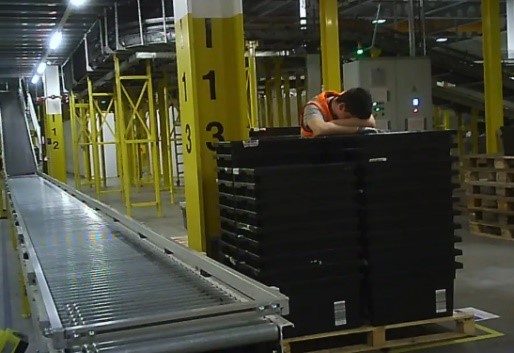 concern fall below that, but they're still important — think product safety, machine capabilities, racking systems. One aspect of maintaining a warehouse that dramatically affects all of those concerns is the warehouse climate.
Creating a comfortable work environment
Cooling your warehouse is expensive. There's no doubt about it. Running air conditioning in the summer months can be financially challenging for many businesses, but there are several ways of cooling your warehouse without accruing exorbitant energy costs. Here are just a few:
Invest in high ceiling fans — This might seem like a no-brainer, but industrial strength ceiling fans can help cool a warehouse by 15-20 degrees. There also are several fans that are energy efficient, which helps rationalize the cost of the fan due to the savings you'll create over time.
Insulate, insulate, insulate! — Most warehouses either have no insulation at all or are, at best, poorly insulated. This means you're hemorrhaging air all the time, which makes it more expensive in the winter and summer months. Insulation isn't cheap, but it's cheaper than watching air flow in and out, taking money with it.
The roof matters! — Updating your roof — either by repairing/replacing it or painting it white — is a great way to help lower the temperatures in the warehouse itself. Obviously, repairing a roof is costly, which is why checking in on how it's holding up on a regular basis is the best way to head off problems before a full-scale repair is needed. Painting the roof white is one concept that many warehouses employ (if you don't trust us, look out of your window as you land from your next flight and see all the white roofs).
Educate your employees on hydration and heat exhaustion — This tip isn't directed so much at cooling the climate, but rather cooling those who work inside of the warehouse. Staying hydrated is crucial to the safety of your employees. Working a full shift without drinking enough water can lead to heat exhaustion, not to mention a negative effect on productivity, accuracy and even retention. Teaching employees how to spot the early signs of heat exhaustion is vital. Taking preventative precautions is safer for everyone involved — and much more affordable than the alternatives.
Keep your cool
These aren't the only ideas for cooling your warehouse, and each warehouse has its own issues that need to be resolved when it comes to its climate. Take some time to walk around your warehouse — and its roof — and do a climate check. See where potential fixes could be implemented. You'll be surprised how much money you're letting flow out of the building.
If you're interested in warehouse space design and engineering services, speak with a warehouse experts to help create a cool and efficient space for both production and energy use.