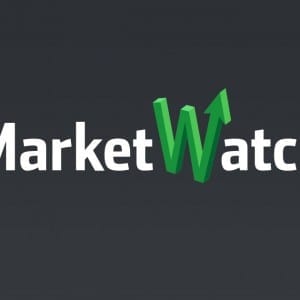 Click here to view original web page at www.marketwatch.com
PHOENIX, Apr 28, 2015 (BUSINESS WIRE) -- Avnet, Inc. (NYSE: AVT), a leading global technology distributor, today announced that Lynn Torrel, senior vice president, global supply chain and strategic accounts at Avnet, and Wade McDaniel, vice president of solutions architecture, Avnet Velocity, will each present sessions focused on the electronics supply chain at the ISM2015 Annual Conference. The conference takes place May 3-6, 2015 at the Phoenix Convention Center.
On Monday, May 4, at 3:00 p.m. PDT, McDaniel will present a session, titled "Increasing Efficiency Through Supply Chain Segmentation." He will explain why segmentation is increasingly recognized as a means to boost profitability by tailoring end-to-end supply strategy to specific customers or product profiles.
"As competition and margin pressure continue to affect the electronics sector, supply chain organizations are expected to further reduce costs, while increasing responsiveness and efficiency and generating value," said McDaniel. "Supply chain segmentation is a unique approach to driving growth and improving the customer experience. This presentation will focus on aligning supply chain segmentation strategies to specific customer needs."
McDaniel leads the Avnet Velocity team's efforts in designing and implementing supply chain solutions for Avnet and its customers. His expertise includes supply chain engineering, supply chain finance, warehouse management and worldwide transportation logistics. He has more than 25 years of supply chain experience in the high-tech industry, and was named to Supply & Demand Chain Executive's Pros to Know list in 2008.
Torrel will present a session, titled "Strategic Partnerships: The Key to Supply Chain Success," on Wednesday, May 6 at 9:45 a.m. PDT. She will discuss the steps to cultivating relationships with a focused group of strategic suppliers or customers that can lead to product and technology innovation, cost reductions, increased visibility and reduced risk of supply disruptions.
"As the lines between customer, supplier, competitor and collaborator continue to blur, members of the electronics supply chain must learn to better capitalize on opportunities that drive innovation and overall market growth," said Torrel. "During this presentation, we'll discuss how activities such as demand plans and collaborating on cost savings enable successful partnerships, as well as best practices for cultivating mutually beneficial relationships throughout the supply chain."
A 20-year veteran of the electronics industry, Torrel has held increasingly progressive management roles at Avnet, with responsibility for supply chain solutions development and implementation, and global account management in support of the world's largest contract manufacturers and original equipment manufacturers. Torrel was named to the 2014 Supply & Demand Chain Executive's Pros to Know list.
The ISM2015 Annual Conference is organized by the Institute for Supply Management. More than 3,000 supply chain and procurement professionals will participate in 100 sessions designed to advance the practice of supply chain management.
Follow Avnet on Twitter: @Avnet
Connect with Avnet on LinkedIn or Facebook: https://www.linkedin.com/company/2572 or facebook.com/avnetinc
Read more about Avnet on our blogs: https://blogging.avnet.com/
About Avnet, Inc.
Avnet, Inc. (NYSE: AVT), a Fortune 500 company, is one of the largest distributors of electronic components, computer products and embedded technology serving customers globally. Avnet accelerates its partners' success by connecting the world's leading technology suppliers with a broad base of customers by providing cost-effective, value-added services and solutions. For the fiscal year ended June 28, 2014, Avnet generated revenue of $27.5 billion. For more information, visit www.avnet.com.
SOURCE: Avnet, Inc.
Brodeur Partners, for Avnet
Jamie Ernst, 480-308-0286
jernst@brodeur.com
or
Avnet, Inc.
Joal Redmond, 480-643-5528
Vice President, Public Relations
joal.redmond@avnet.com
Copyright Business Wire 2015