October 4, 2021 –
In business, some companies blow right past obstacles by kicking up more of what worked in the past. Others take a step back, reassess, and go at the problem a different way. Those that keep doing it the way they always have, well, will likely fall behind their peers who are implementing new ideas.
Today's obstacles
It seems the biggest obstacle today, beside the rising prices and extended lead times, is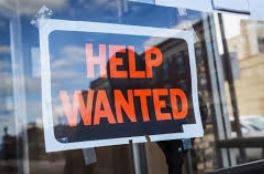 the lack of available labor. In May, the unemployment rate here in New England was hovering around 6%, helped in part by the extra unemployment money that has kept some from looking for work. On top of that, there are those that have left the workforce for various reasons and are not coming back. So, labor shortages are likely here to stay.
Overcoming hurdles
We all know that large corporations have spent a boatload of money developing the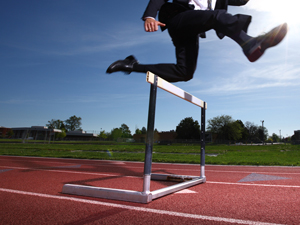 latest in automation to take the worker out of the warehouse. Take the Amazon purchasing Kiva case- they have that kind of money and use the goods to picker technology to save walking time, reduce errors and improve productivity. In the end, that reduces the number of FTEs the organization needs. Others are designing dark warehouses where all conveyance, storage and retrieval is automated. These engineered systems of conveyors sort orders at high speed while robots transport, pick, pack and load the trailers. It's automation on top of automation via enough investment capital to do some crazy but highly effective things.
You've built your business from your garage to a 200K square foot, 11 dock door warehouse. You have a shift and a half to get staged for the 4am dock loading. Your company delivers next day to local clients. Their expectations are high. Your business has grown and moved several times over the years. Seasonal demands are part of the challenge. Business is off the hook now that some Covid restrictions have eased, prices are going up for labor, and fuel, and…well, everything really.
What are your options? Do you want to move to a larger facility? Pay more in rent? Lose a part of your already understaffed employees? Do you go through that whole difficult moving process again and yet keep doing it the way you always have while the big guys keep lowering their costs, making it harder and harder for you to compete?
Would automation even help a business your size?
Don't jump too fast
Recently, I've been in some early concept meetings. Business leaders were asking for pricing on automation without first understanding how that automation would benefit them. Without first looking at the challenges they know about but have not been able to address. They were deliberately skipping over the low hanging fruit of optimizing what they have. Lots of time was spent on big ideas that went nowhere. And, some of the new technology discussed is not available yet, not proven, doesn't do exactly what you think it does, or is just too expensive for a shift and a half operation to get a decent return on investment (ROI).
Don't toss and turn at night
Make plans to do an assessment with someone who's familiar with all of the ways companies like yours can optimize and automate today. Someone that knows the ballpark price of the new technology that's out there, and what it can and cannot do. You can do simple ROI calculations and focus your attention on the things that are available now that will do exactly what you want.
Opportunity is knocking
From automatic guided vehicles to automated storage & retrieval systems to robots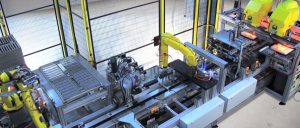 that palletize and pick/place items, plus goods to picker robots that can swarm inside your existing rack/shelving and keep your operators picking instead of walking. And, how about affordable deep lane robotic storage systems that give you more pallet density so you can stay in your 200K square foot building.
There are solutions to deal with your obstacles that can be leased with little or no money down, so the ROI can be cash flow positive right away.
The obstacles keeping you up at night might not be the nightmare you think they are. They may just be opportunity knocking.
Hope to hear from you. Schedule an online or in-person meeting right away before lead times and prices go up AGAIN!