August 17, 2015 –
It's hard to believe I am writing this article on labor shortages, as it seems only months ago that we were fretting over the high unemployment rates and so many of our associates, friends and family not being able to find a job. Amazingly, that era of no jobs is quickly becoming one of an insufficient labor pool- at least for certain industries- certainly in manufacturing and distribution. In one or two years, at the most, these companies will not be able to find enough workers.
Consider this, the unemployment rate is now 5.3%, down 2% over the last 2 years and continuing to drop over
200,000 people per month. It is true that there are 2.2 million long term unemployed (no job for 27 weeks or more) and close to 700,000 discouraged workers (not currently looking because they believe there are no jobs), but a large percentage of those people really don't want to work- or at least don't want to work at anything besides their ideal job. That's an unfortunate byproduct of the very generous safety nets provided by our current administration.
Add to that shrinking pool of available workers and the fact that working in a warehouse or manufacturing plant just isn't in vogue these days. Many baby boomers are getting too old to handle the physical requirements and Gen Y would rather work in the more interesting information side of things- development, programming, gaming, internet security, etc. Whereas operations and supply chain are fascinating careers, they require highly educated people. The actual job of picking, packing, assembling or building just doesn't have the appeal it once did. This trend is both cyclical and secular, so it's going to be a long term challenge.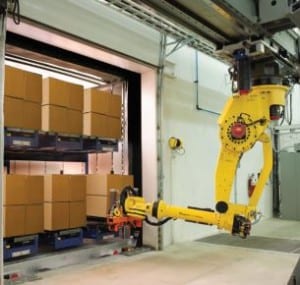 The best way for companies to prepare is to look to automation where it can be an alternative to manual labor. The cost of automation has come down while the sophistication and reliability is much better than just a decade ago. Whether unmanned picking systems, robots, automated guided vehicles or many other automation options, it's now time to begin planning, costing and prudently investing- before the inevitable is upon us and we can't react fast enough.
What do you think?