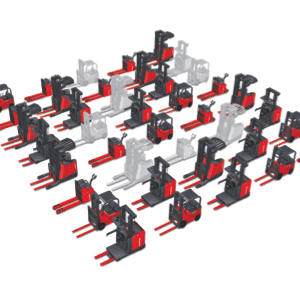 October 17, 2014 –
Back when I was in Sales, businesses simply purchased their lift trucks and other material handling equipment. They owned them and made them work for years to come.
Then, leasing forklifts came in vogue and companies used it as a tool to spread out payments over time and sometimes limit the length of their commitment. There are capital leases, which are really just a purchase with installment payments, and operating leases in which you pay for the use of the equipment for a specific term you think you will want it. But they are no longer enough.
In this fast paced, whitewater world of today, you deserve options that accommodate the growing need for business agility.  For one thing, product obsolescence is inevitable as new and better keeps being created and, most importantly, unpredictable but expected operational changes require commensurate fleet and equipment modifications—in quantity, mix and specs.
Well, I'm here to say that day is here. To keep up with product improvements, we have lift truck programs that provide all kinds of flexibility, such as:
early returns
out clauses
swaps
automatic flips
These can be achieved, whether you wish to pay monthly or want to purchase and own your assets.  In the latter case, aggressive guaranteed buybacks and other approaches provide a method to own an asset but with the flexibility to change as needed.
With a mindset to tailor the acquisition method to match your wishes, there's an unlimited number of ways to provide businesses the equipment they need now without locking them down to today's best guess about future requirements.
What other lift truck options would your company find beneficial? Leave your comments below.