May 2, 2022 –
Startup cannabis cultivator, Ocean Breeze, needed assistance finding and installing the right equipment to launch their new, state-of-the-art facility in Gloucester, Massachusetts. With Montel's multi-tiered, vertical, mobile racking system, along with several other unique and efficient products used for indoor growing, harvesting, drying, and storing plants, Ocean Breeze partnered with equipment provider and integrator Abel Womack to help them achieve their goals, including optimizing vertical space, and maximizing yields and profits.
As a result of this partnership, the Ocean Breeze operation is still growing strong and reaping the rewards. Watch this short video to hear what our customer had to say about working with Abel Womack on this project and using the latest technology.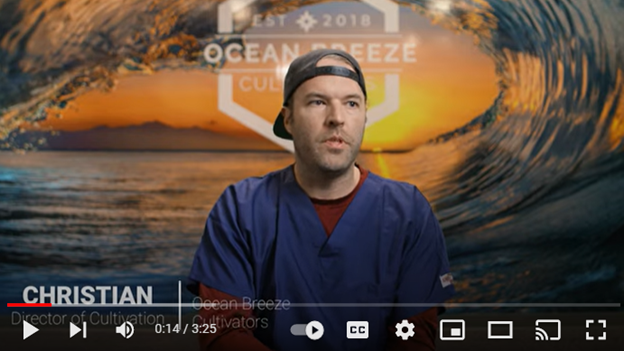 Download our cannabis brochure to learn about more growing solutions that we offer or contact our cannabis specialist today.