August 15, 2022 –
Investing in the fleet required for your operation is exceptionally costly, which is why proper care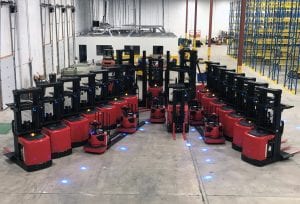 and maintenance to ensure fleet longevity is so essential. In today's current climate, this is especially important due to supply chain issues and lead times, so should something happen to one of your trucks, there may not be a part to replace it for a long time.
Fleet Maintenance can help keep your fleet in top-notch shape
Highest ever consumer demands and expectations for timeliness and quality
Your customers live in a world where they have grown accustomed to wanting and expecting things immediately, so you need to avoid increased inefficiencies and downtown due to fleet issues. Abel Womack recognizes this challenge which is why our most significant organizational investment is into our service department.
Industry leading response time and first-time issue resolution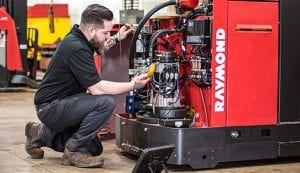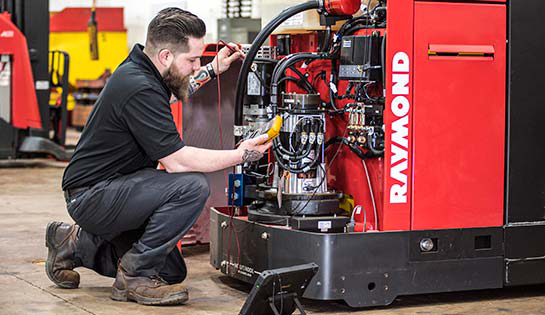 We are committed to getting to you quickly and solving the problem during our first visit. We call that 'First Time Completion Ratio" and we run close to 90%. Our talented service team goes into the facility and assesses your fleet to determine what is going on, any inefficiencies you have, and develop a course of action to get you back up and running. It requires competency and carrying the needed parts in their van.
Scheduled maintenance reduces the chances of down units and lost productivity
Having regularly scheduled maintenance (SM) is essential to keeping your fleet operational. We assess the environment and rigor of use to develop the appropriate cadence of SMs to minimize your costs while ensuring uptime and protection on your investment.
Customized service plans and agreements
Abel Womack develops customized service plans and agreements to create the best approach to fleet longevity. Our technicians service all the equipment we sell and more. We can evaluate the fleet and dive deep into what you need, dissecting and analyzing the problem to increase the longevity and durability of the unit. Treat the forklift like a classic car that needs kid gloves by ensuring the best care possible and timely, consistent service.
Streamlined billing and service process through iTRACK
iTRACK can help large and small organizations create a streamlined billing and service process. It can be a single source invoice enabling you to request fleet maintenance through the telematics system, including a one-click response to create a connection between the service and the customer. Or, if you prefer simplicity and a single monthly invoice, we also offer Comprehensive Fixed Price Maintenance (CFPM), where you sign a service contract and lock in a single monthly price for all repairs.
Operational training
Operational training on forklifts and other equipment helps hold your operators accountable for understanding how to properly use and take care of the units. If a truck goes down, it could be a costly mistake that takes significant time for a new or used replacement or even a temporary rental. Training helps avoid many of those situations.
Fleet maintenance just got an upgrade
Our experienced team is here to tailor a maintenance plan to suit your organization's needs and keep your fleet running efficiently. If you need more information on our fleet maintenance solutions, please get in touch with our specialists today.