July 19, 2021 –
We've all seen them, reality TV makeovers for homes, camps, vehicles and more. Imagine if there was a TV series dedicated to warehouse, 3PL, or manufacturing facility makeovers? There would be a lot of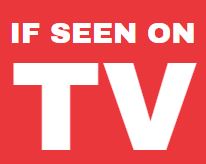 parallels. The first one being that it only takes 30-minutes on TV but, unfortunately, real life uses a different time standard.
Where to begin
There are many levels of makeovers depending on available budget, timeline, the current condition, and ultimate goals. On the high-end, homes can be deconstructed all the way to the studs and cars can be torn down to remove the frame from the body. This may not always be practical or possible and often a smaller scale or phased approach is necessary. Sometimes, a home or vehicle makeover can be targeted to a particular set of concerns. Maybe the focus is on structure and function, or it could be about comfort, cosmetics, and efficiency. Structure and function might mean repairing a home's roof, heating system or electrical service. Once the "bones" are strong, you move on to things like finishing the basement and refreshing walls with new paint. For a vehicle, you might start with the drivetrain, exhaust and suspension and then tackle bodywork and paint.
Warehouse and manufacturing facility makeovers are similar. The first step is to evaluate your current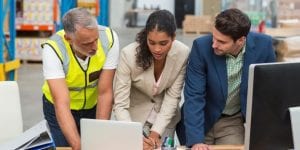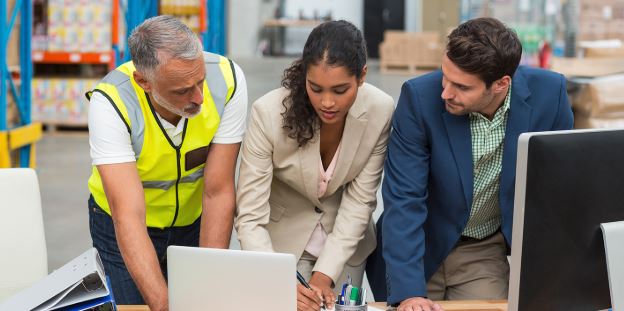 conditions and set some goals or targets of your desired end-results. These are the steps that are not always included in the 30-minute TV program, but they are critical. By analyzing your starting point, you can create a plan that includes measuring your progress to justify the process. There is always enough data available to determine your starting point though oftentimes, it becomes clear that the ability to collect more data or KPIs becomes a necessary part of the makeover.
Transformation time
The makeover plan can be targeted to a particular area of concern, or it can be a phased process that covers a broader range. The plan could be arranged by priority with a timeline, target budgets and scheduled reviews of analysis in case mid-course corrections are required to make sure the ROIs are on track. And don't forget to leave room for contingencies. No reality program for the home or vehicle would be complete without finding unexpected gremlins like mold and rotted wood behind the tub or that the vehicle's wiring harness has been chewed through by critters.
The warehouse or manufacturing facility makeover is bound to have some drama too. Maybe it will come to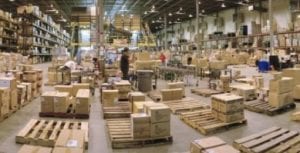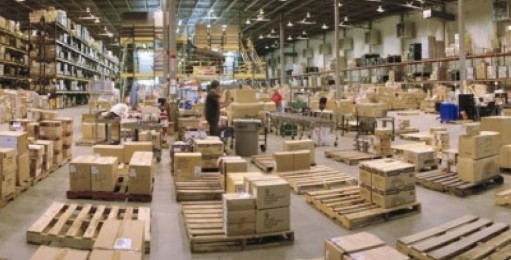 light that no one has been servicing forklifts or inventory control is actually out of control. If you know they are bound to occur, they don't have to become showstoppers.
It makes sense to start with the low-hanging fruit early in the makeover process to make a noticeable impact while helping to create buy-in and motivation for the team. The first targets should include shoring-up the bones of the operation. It includes things like arranging the facility by process flow, addressing some material handling needs and attending to safety-related issues. Eventually, things like automation and storage-related floor space utilization become priorities. Here are some examples.
AREA OF CONCERN
SOLUTION METHOD
RESULTING BENEFIT
Data Collection / KPIs (Key Performance Indicators)
WMS Warehouse Management System (software), Improved Document Control Systems,
Asset and Maintenance Management Software
Improve Ability to Measure Performance & Predictability
Material Handling
Conveyors with Sortation & Recirculation, Robots, Storage
& Retrieval Systems
Improve Throughput Efficiency, Reduce Labor Demand, Create Buffers & Eliminate Bottlenecks
Automation – Technology
Robots & Cobots for Repetitive Manual tasks such as Palletizing, Truck Unloading, Machine Loading & Tending,  AS/RS
Better Reliability, Accuracy, Efficiency, Reduce Labor Demand, Attracts Employees to Company
Floor Space Utilization for Inventory Storage
Mobile Racking, Flow Racking, High-Density Pallet Storage, Automated Horizontal & Vertical Storage Systems
Fit More Inventory or Perform More Production in Reclaimed Space
Forklift Processes
Automation with Wire-Guided
or Vision-Guided Forklifts
Reduce Labor Demand & Increase Safety & Efficiency
Order Picking – Fulfillment
Pick-To-Light & Pick-To-Voice Processes, Order Batching, Pick Modules, Slotting, Automated Storage Systems
Improve Speed, Efficiency, Accuracy, Throughput without Adding Labor
Appearance
Updated Lighting, Cosmetics like Paint, Lean Processes to
Eliminate Waste
Good Impression with Visiting Clients and Better Work Atmosphere for Employees
Material Flow Through Facility by Process
Rearrange Order of Processing Equipment & Work Cells per
Flow of Operation Using Lean Management Systems
Eliminate Waste and Improve Efficiency
Safety
Update Procedures, Designated Travel Ways, Light Curtains,  Vision-Guided Forklifts, etc.
Create Better Work Environment & Reduce Costs
The end result
Aside from the mindset of continuous improvement where there is always room for advancement, a makeover plan should have a defined end result. In the case of a home, the goal can range from being worthy of appearing in Architectural Digest Magazine or it could be perfectly acceptable to have that "lived-in" look. For a vehicle, it could be a trailer-queen that competes at shows or a daily-driver. For an industrial facility, the goal could be to secure a cover story in an industry-relevant publication. Or it could be that in the end, your team has created an efficient, well-oiled facility that is profitable, poised for growth and is a respected place to go to work every day.
Whether you are looking to makeover a single work-cell or your entire facility, Abel Womack's team of material handling experts and engineers are ready to help you make your project the next big hit, as if it were seen on TV.